The key to a great firepit is in the elements. In this article, we'll tackle the 3 elements which will ensure you'll have a great firepit installed.
Choose the right surface material for your firepit.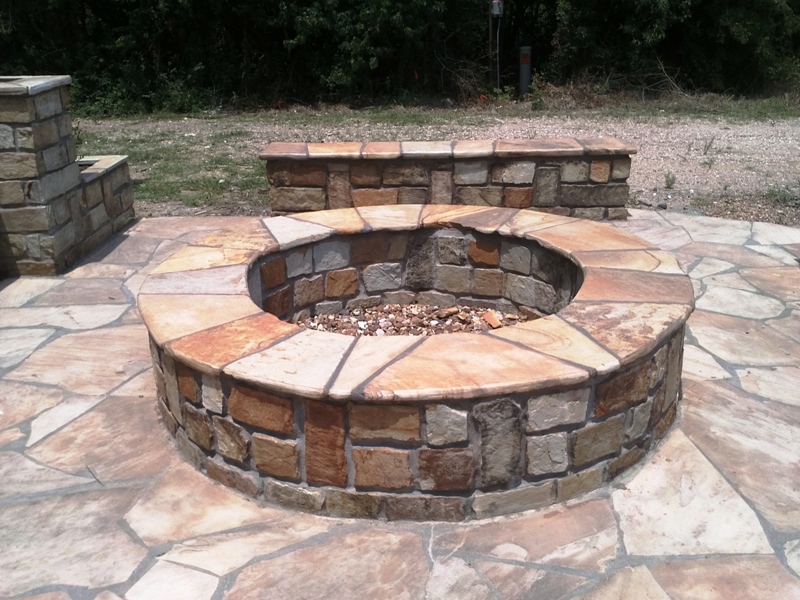 It can be brick, concrete, pavers, or flagstone. It can either use the same material as your patio surface or provide a great contrast and be a shining beacon to serve as your patio focal point. Whichever material you decide to use, make sure it's sturdy enough to handle the heat and other weather elements that will come its way, especially when it's on an open patio like this lone star-themed firepit.
Know which type of firepit suits your needs.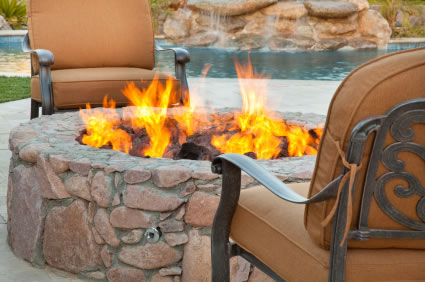 Should you install a gas-fuelled firepit or a propane one? Can you go the extra mile and use fire glass instead? Discuss the options with your contractor to know which best suits your budget and style. If you're going for a dual purpose firepit, that might also affect the type of firepit you will install. Determine other purposes for your firepit and pick the right one which can serve you more than just providing warmth.
Complete the whole firepit experience with a comfortable lounge area.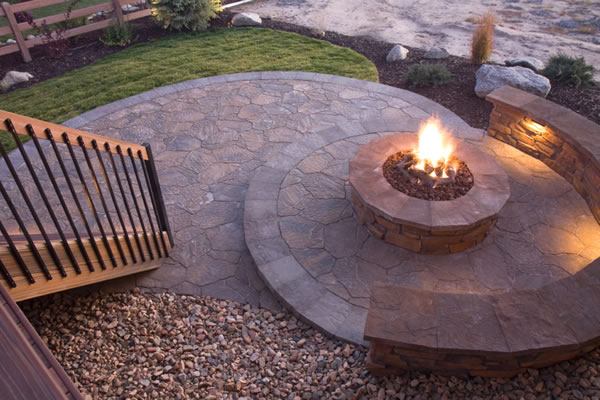 Make lounging around your firepit more comfortable with the proper seating furniture installed. Whether it's a rustic stone bench, a dining set, sectional sofas on the deck or even simple stools and a couple of hammocks, get ready to nestle in your firepit deck and spend hours just enjoying the scenery.
To find out more about firepits, head over to our firepit page or call us today for a personal, no-obligation consultation. Discuss your ideas with us and let's see how we can bring your dream firepit roaring into reality!