Concrete overlay is a low-cost and effective patio surface known for its malleability, durability, flexibility and versatility. In this article, see how versatile concrete overlay is and how easily it can mimic any of the other patio surface materials like flagstone, paver or brick.
Faux Flagstone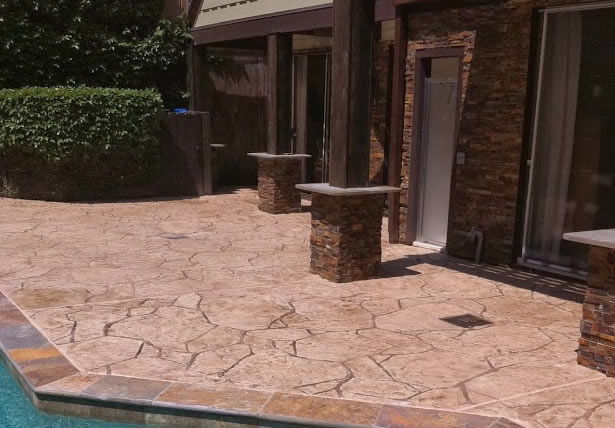 From afar it may look like a flagstone but it's stamped concrete. Designed with deep edges and uneven surface to promote friction, this patio surface fits right beside a pool. With this faux flagstone, you can achieve the look without the cost.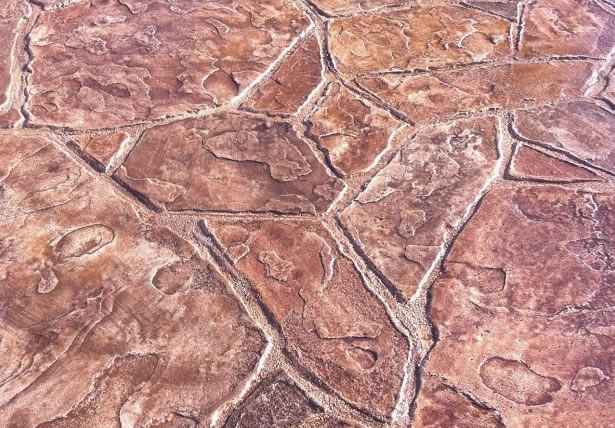 Upon closer look, you can see the uneven surface in detail in this stamped concrete. This patio surface is best for an outdoor area where it receives a lot of foot traffic from the kids or the elderly. These grooves create enough friction to prevent slips or falls.
Faux Paver: Stamped Concrete Overlay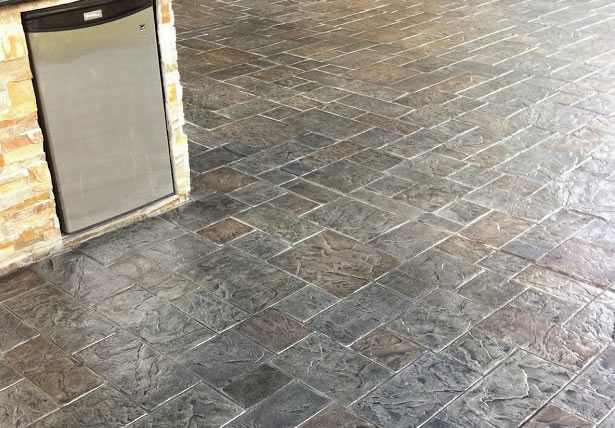 This Ashlar Slate design mimics the more expensive crafted stone. This stamped concrete also sports an uneven surface for a better walkability, and stained with different hues to produce a muted earth look to their outdoor space.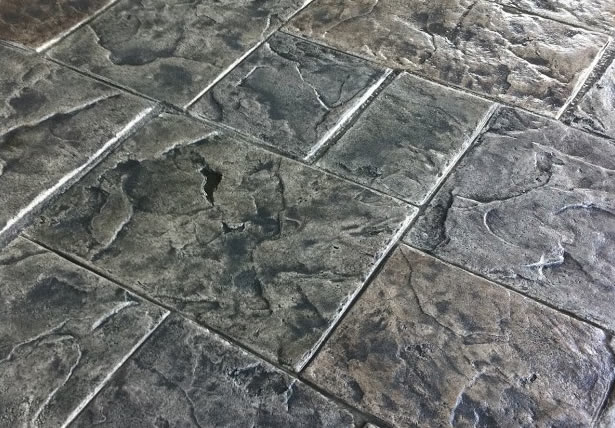 This stamped concrete may not be as costly as the material it mimics but to produce one as beautiful as this, the level of craftsmanship is high. Each shape is stained individually and the concrete is meticulously prepared and stamped to achieve a full mimicry of the design.
Faux Brick Design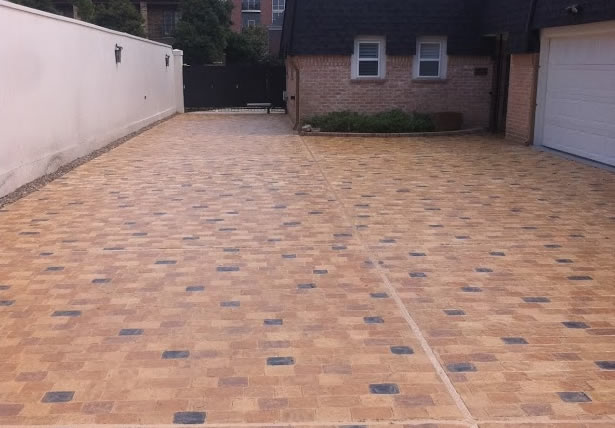 If you have a brick exterior and want your outdoor area to blend with it, you can have your concrete patio stained like this driveway. To break the monochrome palette, light and dark hues are interspersed with black stains applied to make the space more appealing to the eye.
With these concrete examples, you can see how truly flexible concrete is in terms of design. Whether you want a stamped or stained concrete overlay, call us today to schedule a free, no-obligation consultation.