There are outdoor spaces that make you feel welcome. Here are 5 simple yet impressive outdoor projects you can do to elevate the value of your home.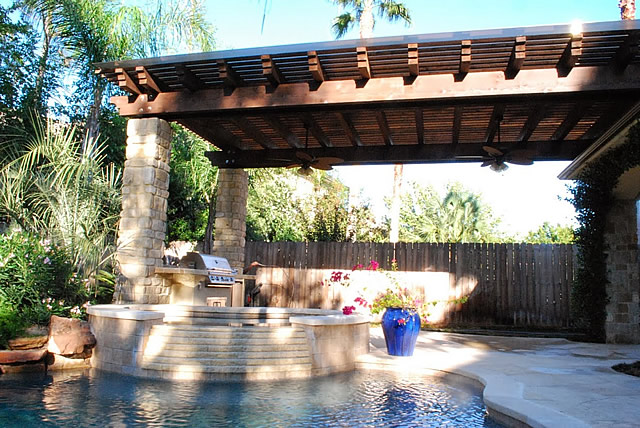 Pergolas
Pergolas provide enough cover without blocking all the sunlight. A lighter patio cover and stylish at that, a pergola lends an elegant look to your outdoors.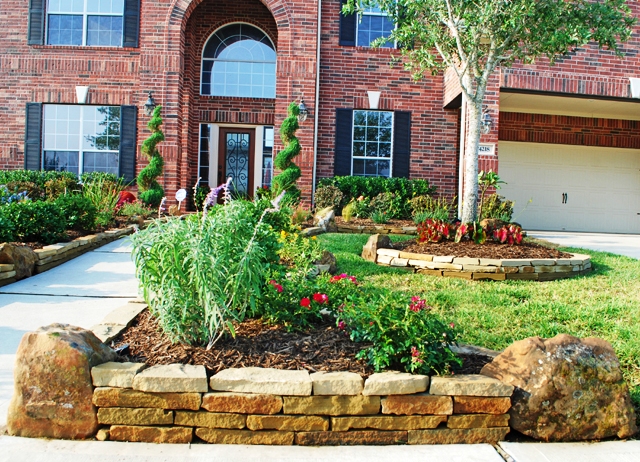 Landscaping
Landscaping is more than just picking pretty flowering plants to decorate your front lawn. Landscaping helps you pick the plants you like and group it with other plants which it has a beneficial relationship with, maximizing its visual effect and your space. Landscaping also considers the level of effort you're willing to put into maintaining these plants. In the end, doing a landscape project not only enhances your curb appeal but reserves your time, effort, and resources in the long run.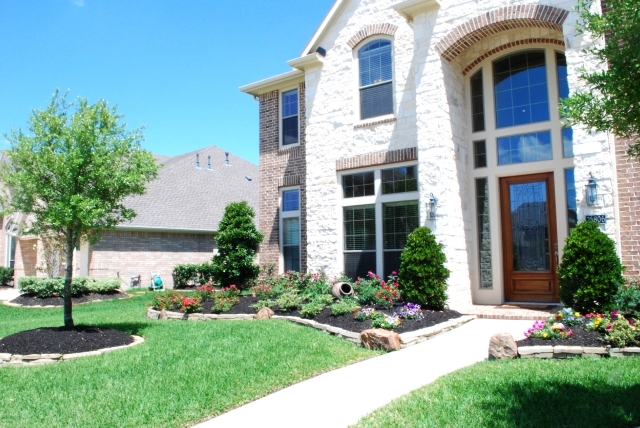 Borders
Without borders your landscaped area and plants can easily propagate and encroach on your lawn. Borders not only help frame your outdoor spaces prettily, it also helps keep plants grow within your allowed space for them. Borders also help in keeping your plants from robbing your lawn or other plants of space and soil nutrients. Borders are also highly recommended if you have a plant type that can easily propagate or is invasive.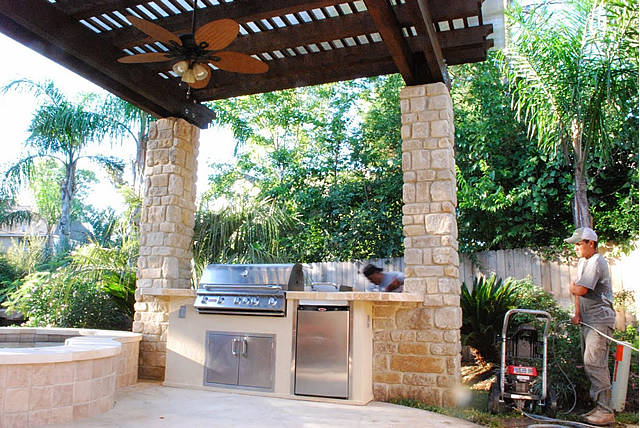 Outdoor Kitchen
Making your outdoor space not only better in terms of aesthetic value but also in its functional one, outdoor kitchens still remain to be one of the top features homeowners and even buyers consider and wish for. Since an outdoor kitchen can also be easily customized to only include what you need, it usually does not need a lot of space and can fit even in a short strip of patio like this layout.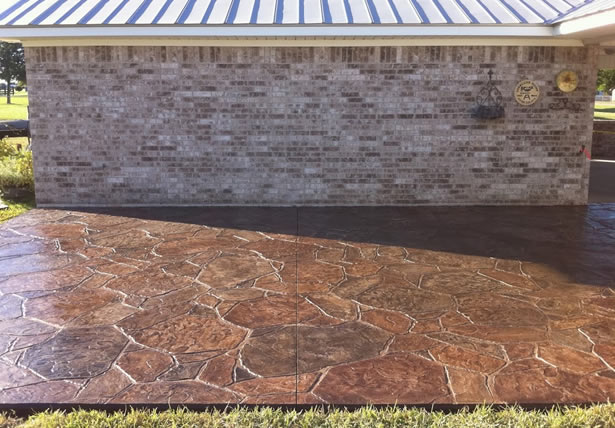 Concrete Patio Surface
Accessibility and sturdiness come hand in hand when it comes to paving your patio. For this patio space that's been turned into a parking space, a concrete overlay does its job well. Being malleable enough to fit even irregular patio spaces and flexible to mimic any of the other expensive patio surfaces, concrete overlay also lasts a long time, giving you a truly inexpensive patio surface material both in terms of installing it and maintaining it.