Fond of hosting a barbecue party but not so fond of the lingering smell in your kitchen days or even weeks after the event? Then do all that aromatic grilling outdoors courtesy of your outdoor kitchen. From a compact L-shape kitchen to a standalone outdoor kitchen in your shed, here are 5 ways you can install an outdoor kitchen according to your available outdoor space.
Mini L-shape outdoor kitchen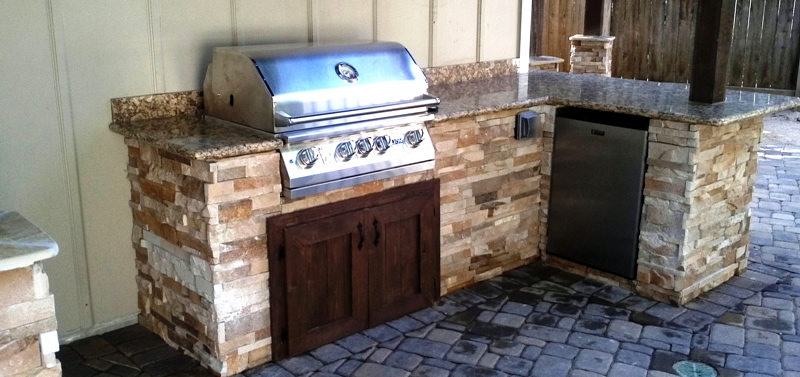 May it be your backyard, front patio or by the driveway, this L-shaped compact kitchen can surely fit most outdoor space. There's even space for a mini-fridge which can easily store your drinks or meats. With this setup, quickly set up your grilling station and serve it hot and fresh off the grill style!
Full outdoor kitchen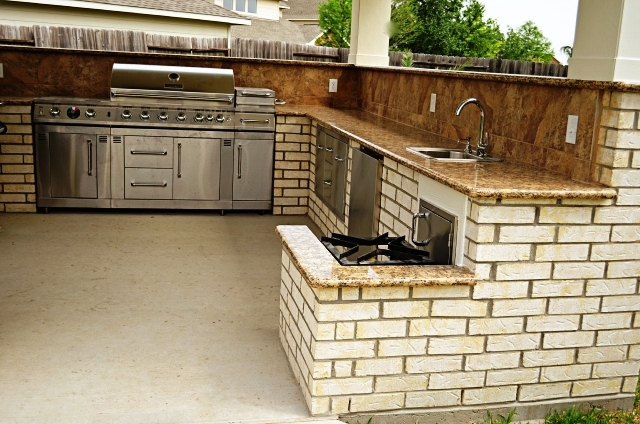 Got a shed which hasn't seen too much action yet? Then why not convert it into a full blown outdoor kitchen? This outdoor kitchen installation is complete with a single stove burner, sink, and multi-purpose grill. With a marble tabletop and backsplash, we're sure this outdoor kitchen will last many a grilled barbecue party!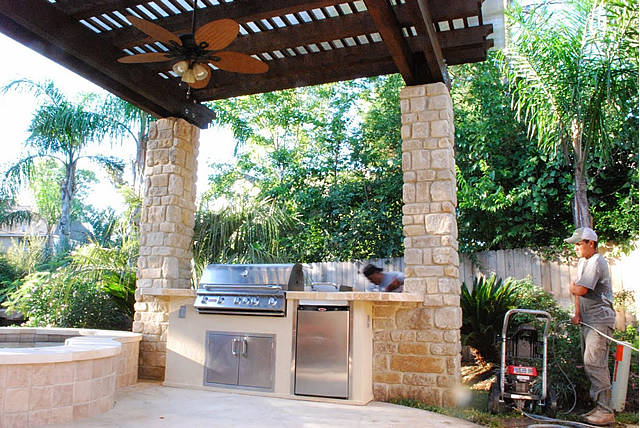 After seeing that expansive outdoor kitchen above, you might think you'd need a huge space for installing one. However, this one shows how a small space in between patio columns. For those pressed for space but would still love to have an outdoor kitchen, identify the function you need. Whether it's a simple grill station, an outdoor cooking area or a baking one, pick which kitchen function you always do and prioritize that feature when planning or consulting with your outdoor contractor.
No matter how big or small your allocated space is for your outdoor kitchen, the Houston Patio team can and will make it work according to your specified needs.