If a painting has a frame, a landscape has a border. It keeps everything in its rightful place and provides direction on how to take in the scenery of a yard. Here are 5 examples of great borders that not only protect the curb but also elevate its appeal.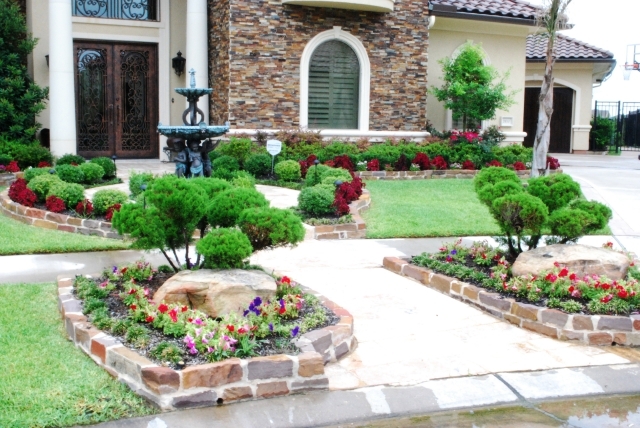 Raise your curb appeal literally with borders that catch a passersby's eye. It keeps your front yard plants well within the space it's allotted and prevents it from invading lawn space. Borders also make everything look neat and organized.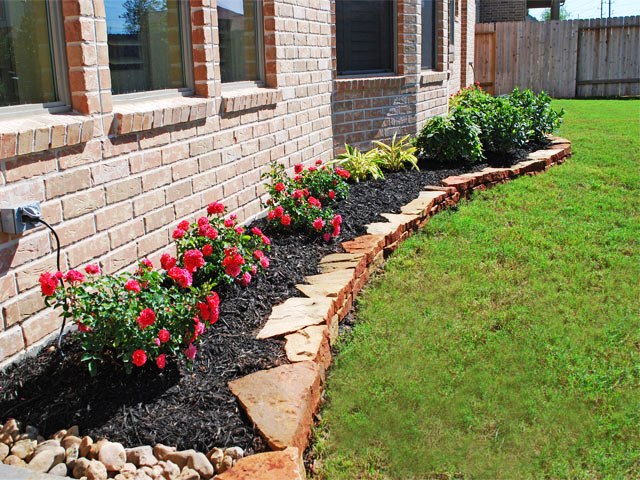 Borders do not exist in simple, straight lines and edges. You can also create unique geometric patterns that give a different edge to your border and plot. Recycle broken pavers, flagstones, and other patio surface material you have to achieve this geometric design.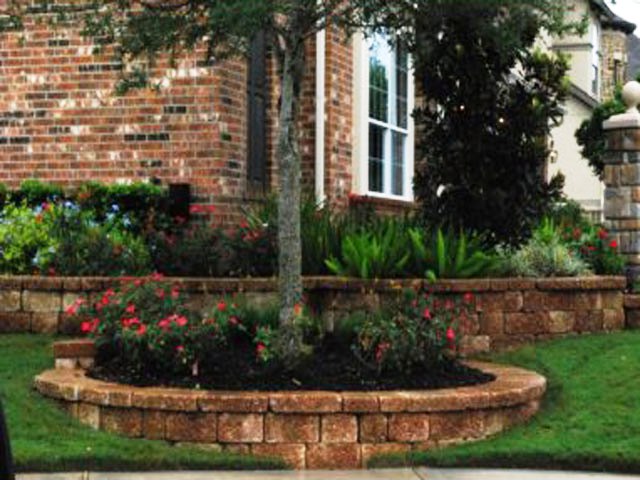 Not only does this fortified border keep the trees root system from jutting out unevenly and ruining the smooth pavement, it also raises this section as a good focal point. Without the circular border, this section will simply blend with the landscaped yard and fail to hide the retaining wall behind it.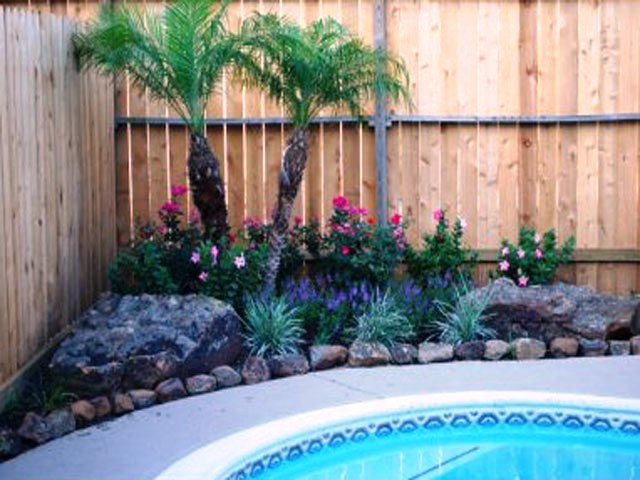 Small pocket gardens benefit the most from borders, be it brick, concrete, or in this case, a row of small landscape boulders. What was a small garden nook with no defined space has now become an established area in the corner of your pool.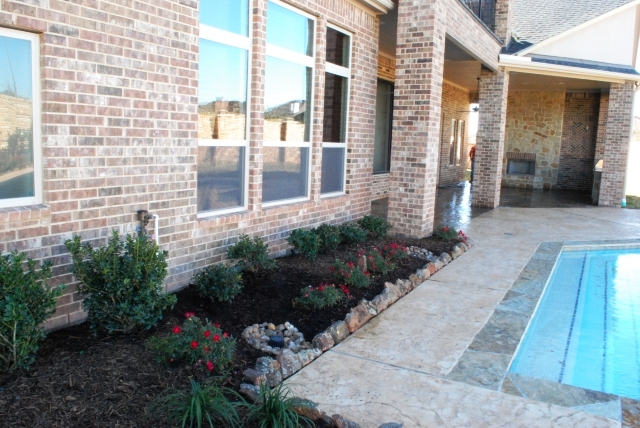 Another clever use of small boulders in a garden strip by the pool, these rocks will not only deflect treated water from being absorbed by the plants. It's also a good deterrent against unwanted traffic.
Borders do not only contribute to the aesthetic appeal of your gardens and flowering plots. It also keeps your garden in shape, literally and prevent invasive species from dominating the landscape. See more of our border projects in our photo gallery.