While the pergola's origins come from Roman gardens where it was used to cover walkways, this charming outdoor structure has evolved with the times. In this article, we share a few of our favorite pergola projects which helped bring charm back into the backyard and functional outdoor space.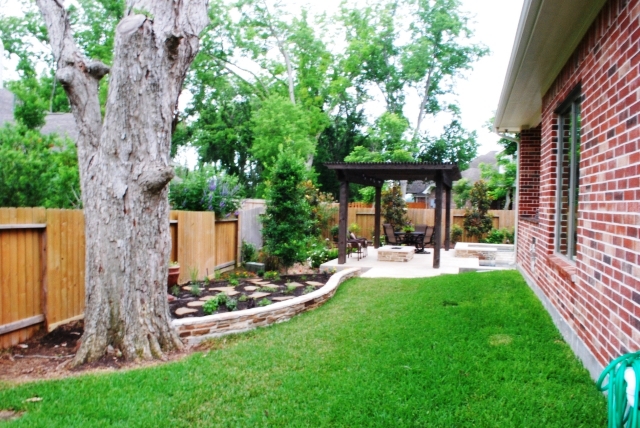 A small, neat pergola sits atop a firepit haven, making the space defined yet tucked in its cozy corner. While the allotted space may be small, it has transformed and maintained a pride of the place it owns.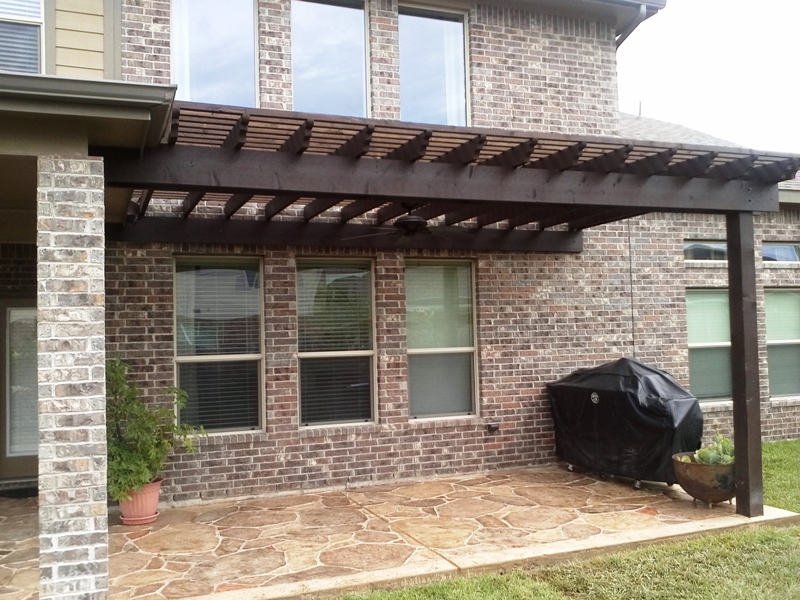 Keeping it protected while still having that open, airy vibe, this pergola makes the side spaces of a home more endearing with its classic architecture. Instead of the limiting solid patio cover, a pergola opens up the space, making it look larger than it is. It's also a welcome feature since the space was intended to be a grilling station, letting all that mouthwatering aroma float freely through the open air instead of being blocked by a roof.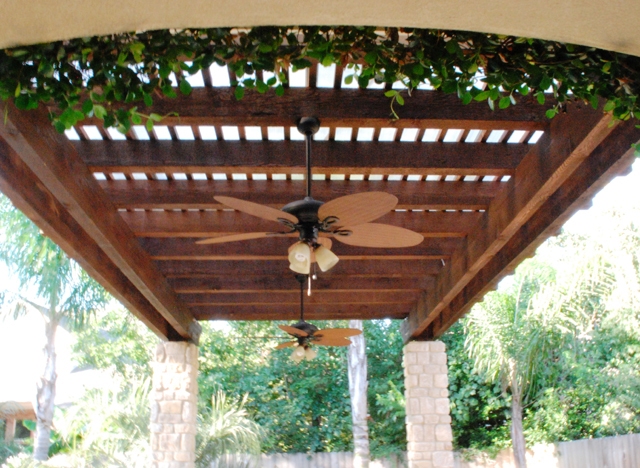 Covering a walkway, this pergola is also home to a woody vine which can carry its own weight. While pergola kits are becoming popular, its limitation lies in being able to support lovelier but heavier vines. If you plan to let vines and other climbing plants run through your pergola, it's much better to opt for a professionally-installed. This will give you more freedom to choose which materials will be used in your pergola and assurance in its structural integrity. You can also have it customized to fit the space.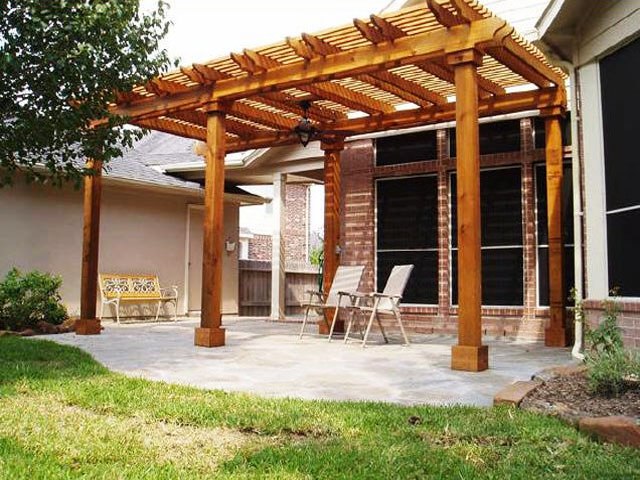 The mission was to make their favorite outdoor seating area, open, airy yet still shaded, and the solution was to install a wooden pergola. With its high beams and rafters, this pergola achieved providing ample shade without making the open patio feel closed off.