A pool easily draws the crowd, but it can also be a barren and desolate oasis in the middle of your backyard. From adding privacy to lowering your pool maintenance efforts and adding a little extra to your pool experience, here are 3 landscaping ideas you should check out for a more pleasant pool experience.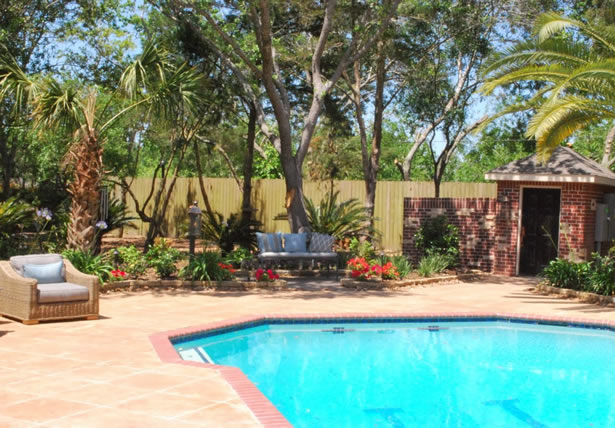 Privacy Screen
While you may already have a fence, it might not be enough to discourage prying eyes from spying on you. To give you more privacy while you do a few laps in your pool, follow this homeowner's pool design of having trees and shrubs which not only effectively screen your pool but also provide a canopy of shade overhead the resting area.
Wind Screen.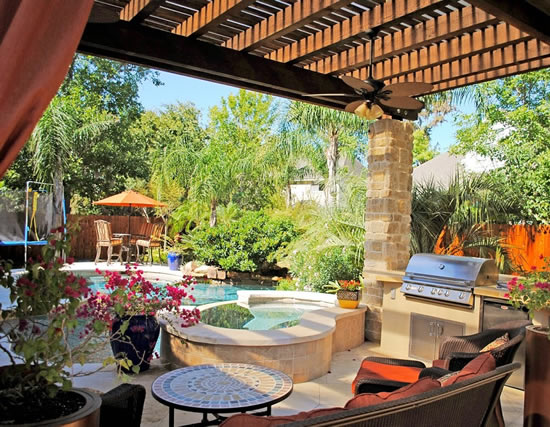 Pools lose a lot of water through evaporation and this process is sped up by wind. To slow down evaporation, add low shrubs and bushes near your pool. This group of plantings becomes your screen against the wind and lessens water loss effectively. On hot summer days, plants and shrubs also keep the swimming pool area relatively cooler.
If, however, you already have a paved pool area, it doesn't have to be a concrete desert with the pool as your sole oasis. Turn it into a paradise with plant containers for the bushes and shrubs.
Pergola Patio and Outdoor Kitchen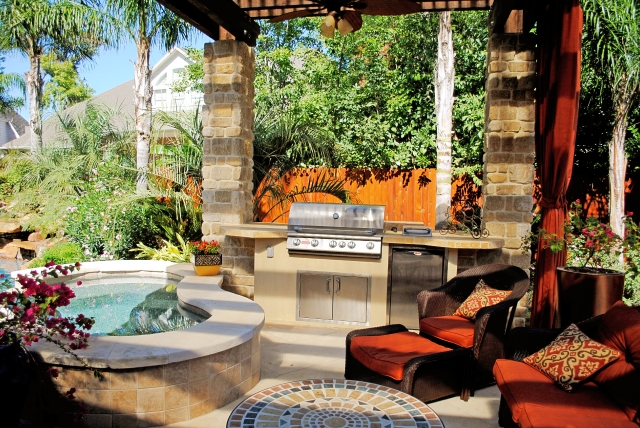 Let's take the pool landscaping up a notch or two by adding a pergola patio cover and a compact outdoor kitchen. Swimming always makes one hungry and preparing a quick bite is so much easier with a grill ready.
A pool easily increases your home's resale value and a well-thought out landscaped pool area even more. To know more about pool landscaping and explore more options, call us today for a free and no-obligation consultation.