There is a firepit design here for every outdoor setup and homeowner needs. Whether you have more of an open patio setup, an outdoor room or want a combination of both, a firepit provides a warm welcome that will make you want to stay outdoors for longer. Read on and see which firepit style suits your outdoors.
Open firepit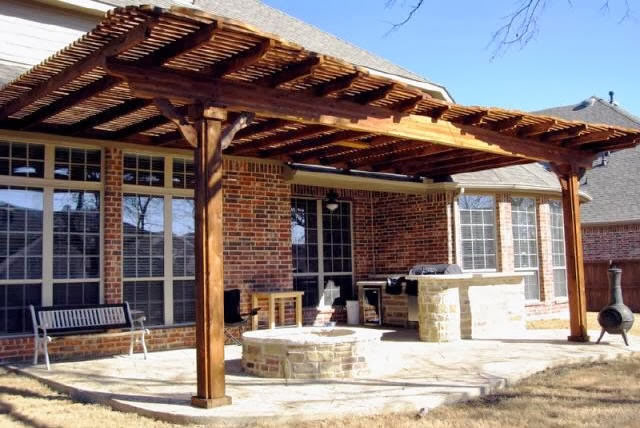 This home's outdoor patio has the fireplace as the center of attraction, spreading warmth all over. To the side there's a compact kitchen to serve their feasting needs. As you grill your meats, there's no need anymore to dart inside for warming up when the firepit is gently roaring away to provide adequate warmth.
The Wall Fireplace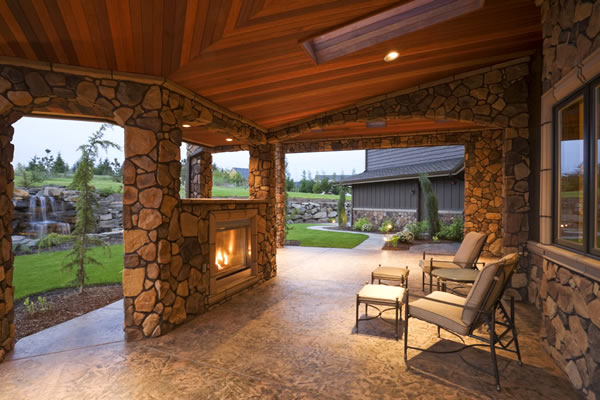 This spacious outdoor patio evokes the sense of the indoors while giving you well-framed unobstructed views of your outdoors. The fireplace is installed into a patio wall which not only blocks strong chilly gusts from reaching you, it also gives off the right amount of warmth to your direction. Perfect for your late night tête-à-têtes, stay outdoors and converse for longer with this cozy outdoor setup.
Firepit Centerpiece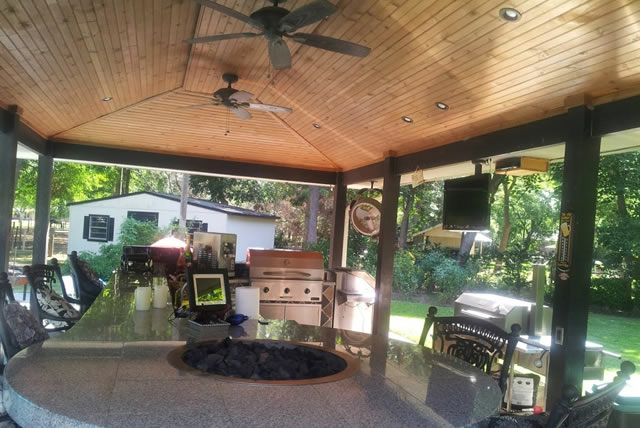 A unique take on the firepit, this outdoor room has taken inspiration right out of a Korean hotpot place and created a hot roundtable trend. While other outdoor rooms might have a selection of fruits or a vase full of flowers as a centerpiece, this one has a firepit for the centerpiece. If you like having family and friends bonds over food outdoors, always have ample space and the right amount of warmth for everyone by having a firepit that's close enough for everyone. This way, the warmth will easily be distributed equally all around the table.
Whichever firepit or fireplace style you choose, one thing is for sure, the cold will never bother you anymore this holiday season!